Bentley Financial Services
THE FULL BENTLEY EXPERIENCE.
Breathtaking power meets incredible craftsmanship and exquisite design in every Bentley that's ever been made. In short, each model is the living embodiment of W.O. Bentley's founding vision: to create "a fast car, a good car, the best in its class." This approach is more than just an ambition: it's an attitude to life. The craftspeople who bring W.O. Bentley's vision to life in the Bentley factory today are masters of their trade, working with passion and enthusiasm to create cars that are truly extraordinary. Bentley customers, meanwhile, possess a passion for getting the most out of every opportunity, on the road and in life.

But words are not enough to describe this feeling alone. Sometimes you need to get behind the wheel and experience the power and emotion for yourself. Bentley Financial Services' exclusive leasing and financing offers let you do just that – with all the ease and enjoyment you can expect from any Bentley service. And Bentley Financial Services can help you step into your Bentley sooner than you might think. Our trusted consultants are on hand to help however you might need them – whether you desire a leasing agreement tailored to your unique requirements, or a financing offer made just for you.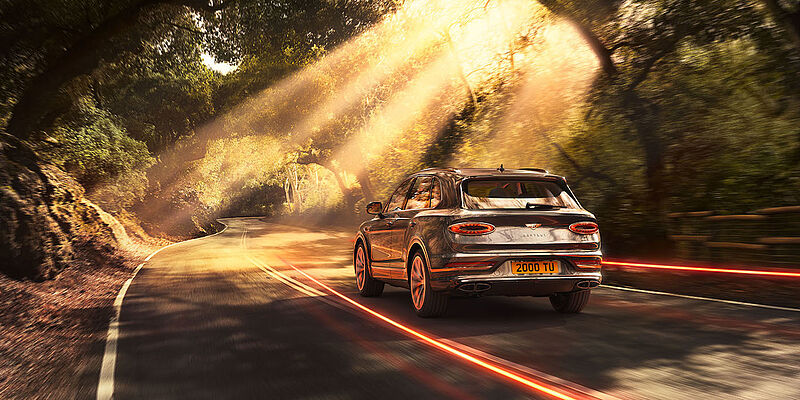 New Bentayga V8 – WLTP drive cycle - Fuel Consumption in l/100km: Low 20.9; Medium 13.2; High 10.9; Extra high 11.8; combined 13.0; combined CO2 294 g/km; Driving range 654 km
BENTLEY LEASING
YOUR ADVANTAGES AT A GLANCE

Bentley Leasing allows you to finance your Bentley with a reduced monthly payment thanks to the agreed redemption value. You can decide on the most suitable monthly payment for you together with your retailer, choosing the contract duration and the initial down payment.

Availability
Leasing is available both for business customers and for private customers.

Benefits of Bentley Leasing
- A high final "balloon" payment allows you to reduce the regular monthly payments
- The minimum down payment can be as little as one monthly payment*
- Leasing allows the VAT on the vehicle to be retained (at 100%), facilitating its return

Full Flexibility
At the end of the leasing contract, you have the following 3 options:
- Pay the agreed redemption amount, and the vehicle becomes yours
- Refinance the redemption amount, extending the contract
- Return the vehicle to Bentley Financial Services

Ownership
In case you decide to pay the redemption value (the final or "balloon" payment) the car will be signed over and you become the official owner of the Bentley.

Additional information
- The Bentley vehicle remains property of Bentley Financial Services (a division of Porsche Financial Services) until the balloon payment is settled
- If you wish to end your leasing contract early to purchase a new vehicle, simply contact your retailer. They will take care of everything.

---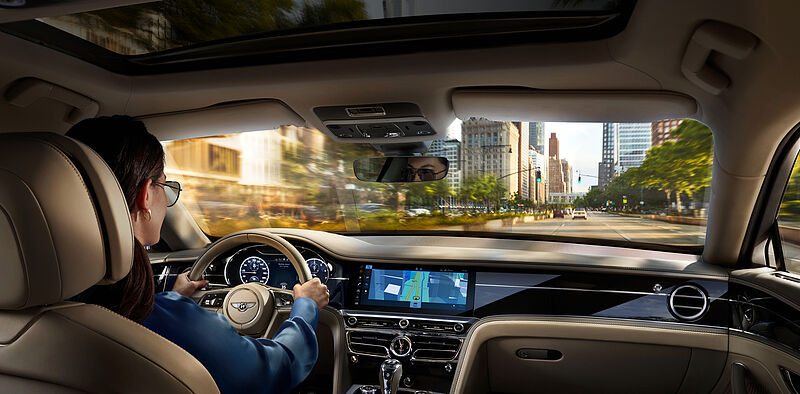 BENTLEY INSURANCE
YOUR ADVANTAGES AT A GLANCE

Do not miss out on the chance to include insurance under extremely advantageous conditions within your single monthly payment, with a package of services designed to offer the best protection for your new Bentley.

You can choose between:

Bentley Insurance**
- third-party
- fire and theft
- warranty package

Bentley Insurance S**
- third-party
- fire and theft
- warranty package with first-loss cover


---
YOUR PERSONAL OFFER
Interested to hear more? Please contact us for your personalized offer.
Our Bentley Financial Advisors would be delighted to help you embark on extraordinary journey.
More Information
www.porsche.com/italy/accessoriesandservice/porschefinancialservices
Transparency
www.porsche.com/italy/accessoriesandservice/porschefinancialservices/transparency
For the Italian market all Bentley Financial Services products are provided by Porsche Financial Services Italia S.p.A. which does not operate exclusively with Bentley dealers.
To request a non-binding quote please contact your Bentley retailer.
* Condition subject to credit check and approval of PFSI.
** The policy conditions are listed in the information package available at your Dealership. Customers who have their vehicle repaired at a Bentley Dealership can make use of a further 30% discount on the excess and uncovered amount.